Jan 27, 2022
Legacy Ag Credit Offers $20,000 in College Scholarships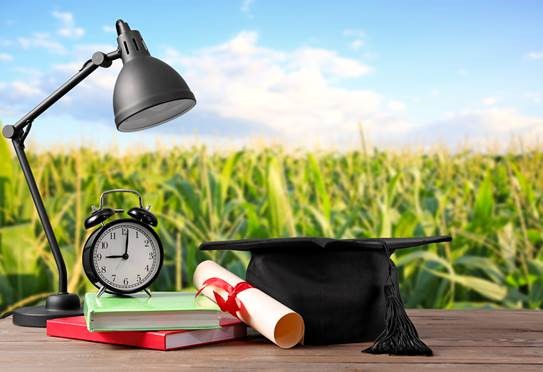 Sulphur Springs, Texas- Northeast Texas high school seniors with a passion for agriculture are invited to apply for part of $20,000 in college scholarships from Legacy Ag Credit.
The rural financing cooperative will award one $5,000 scholarship and six $2,500 scholarships to college-bound students who excel in academics and agriculture.
Who's Eligible
To qualify, applicants must meet these criteria:
Be a high school senior scheduled to graduate in spring 2022
Reside in Legacy Ag Credit's 10-county territory-- Franklin, Gregg, Harrison, Hopkins, Kaufman, Marion, Rains, Upshur, Van Zandt and Wood counties
Have a minimum GPA of 2.5 and submit high school transcripts
Submit a 2022 application, a resume and short essay
Apply by March 31
Although preference will be given to applicants pursuing agriculture degrees, the scholarship program is open to students entering any degree program.
"Today's high school graduates will be tomorrow's rural leaders and agricultural innovators," said Derrell Chapman, Legacy Ag Credit chief executive officer. "That's why Legacy believes it's important to support our local young people as they pursue their academic and career goals."
How to Apply
Applications forms and scholarship details are available at https://www.legacyaca.com/news-resources/scholarships.
For more information, email scholarships@legacyaca.com or call (866)885-3522.
Legacy Ag Credit is a borrower-owned lending co-op that finances agriculture, rural real estate, country homes and agribusiness. it is headquartered in Sulphur Springs and has a branch office in Canton, Gilmer, Terrell, Longview and Sulphur Springs. Legacy is part of the nationwide Farm Credit System.