Jan 4, 2022
Coming Soon to Canton, Texas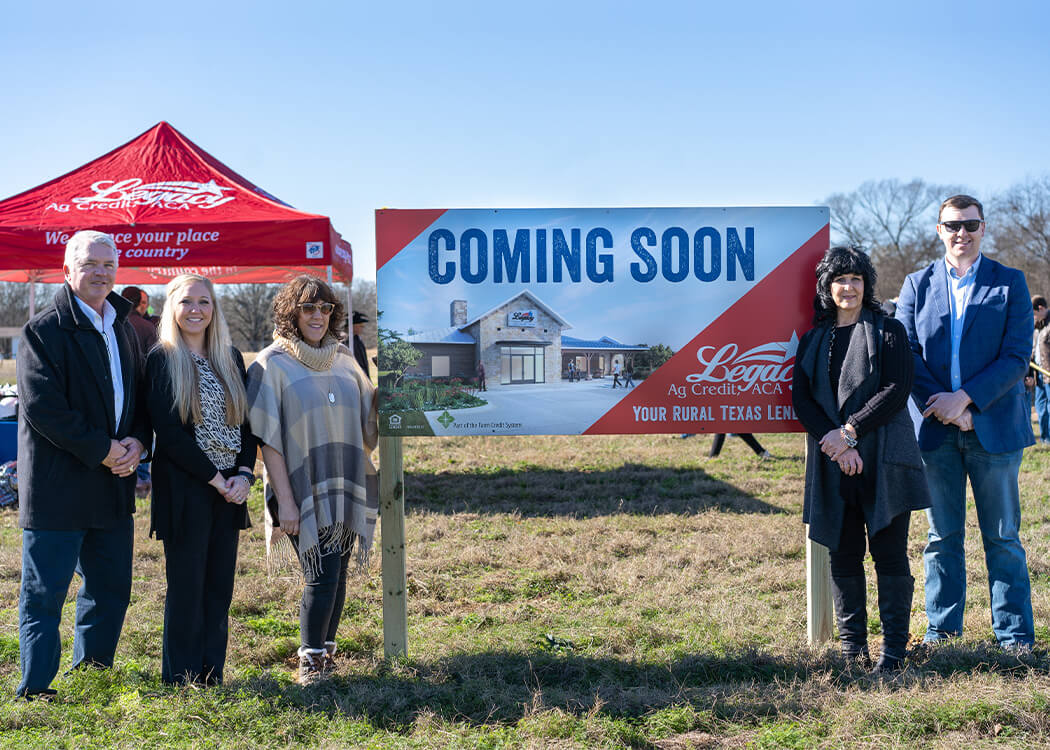 A new year generally brings a host of resolutions. For Legacy Ag Credit, a new year means a new office in Canton, Texas.
Just down the road from the current office on West Dallas Street, the ew office location will be better equipped to serve borrowers.

"Legacy Ag Credit has experienced significant growth in the region in recent years, as more and more people choose to live in the country or purchase rural property," said Derrell Chapman, Legacy chef executive officer. "We hope our new Canton office will provide greater convenience and accessibility for existing and future customers and will be a welcoming presence in the community."
With borrowers, friends, and the community, Legacy Ag Credit broke ground on the new building Monday, January 3, 2022. Construction is expected to begin soon.