Oct 26, 2020
Legacy Ag Credit Opens New Offices in Longview and Terrell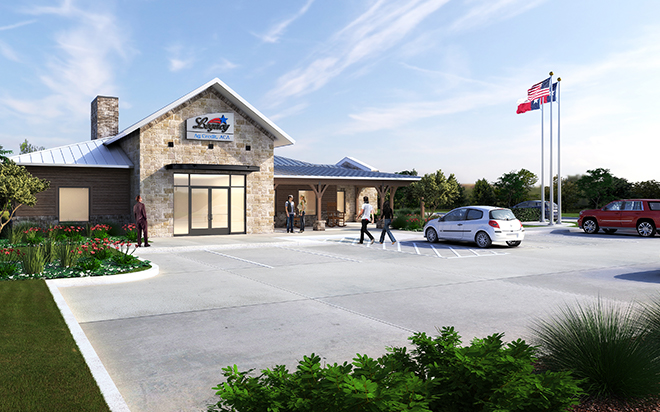 SULPHUR SPRINGS, Texas – Legacy Ag Credit recently opened new branch offices in Longview and Terrell, Texas, to better serve customers in the surrounding areas.
The new office buildings are located at 3538 Fourth Street, Longview, and 1541 S. State Hwy. 34, Terrell. Identical in design and layout, they feature more offices, larger meeting spaces and more parking.

"Legacy Ag Credit has experienced significant growth in both regions in recent years, as more and more people choose to live in the country or purchase rural property," said Derrell Chapman, Legacy chief executive officer. "We hope our new branch offices will provide greater convenience and accessibility for existing and future customers and will be a welcoming presence in these communities."

Headquartered in Sulphur Springs, Legacy Ag Credit also has branches in Canton, Gilmer and Sulphur Springs.

Legacy Ag Credit is a borrower-owned lending cooperative that finances agriculture, rural real estate, country homes, poultry farms, timber operations, ranches, young, beginning, small farms, and agribusinesses in northeast Texas. It is a part of the nationwide Farm Credit System.